Veterinary Technician Student Program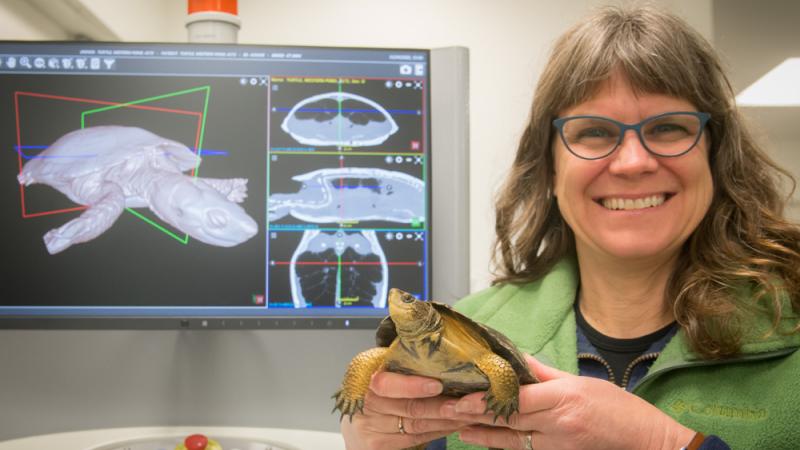 The aim of the Oregon Zoo Veterinary Technician Student Program is to provide recent graduates or current students of an AVMA accredited program with hands-on training in every aspect of being a veterinary technician in the field of zoological medicine. Full time, 40-hour, 12-week commitments are preferred to ensure that successful applicants get the most benefit from this opportunity. This is an unpaid opportunity.
Our zoo is home to more than 165 animal species and subspecies. Our mission is to create a better future for wildlife, with a focus on fighting extinction locally in the Pacific Northwest. The zoo is widely recognized for its commitment to animal welfare, conservation and research. To learn more about the Oregon Zoo, please browse our website.
Oregon Zoo's state-of-the-art Veterinary Medical Center opened in 2012. This 15,000-square-foot building is LEED Gold Certified and includes exam room, surgical suite, radiology room, pathology suite, and in-house laboratory. It has all the necessary equipment for basic and advanced anesthetic monitoring and diagnostic techniques, including rigid and flexible endoscopy, digital radiography, ultrasonography, and computed tomography. The zoo's endocrinology lab also offers on-site experience with animal welfare research and welfare-based care.
Students can expect to:
Assist veterinary staff in all aspects of technical duties including, but not limited to: laboratory specimen testing and handling, general hospital upkeep, surgical preparation, nursing care, anesthesia and monitoring, health records maintenance, observation and medical treatment of animals, and daily care of hospitalized and quarantined animals.
Receive continuous supervision by the staff veterinarians and technicians while completing the above duties.
Have opportunities to observe husbandry from veterinary staff and seasoned professional zoo keepers.
Complete a research project and present findings to interested zoo staff. The subject and presentation is dependent on the student's interest and may pertain to current cases, larger medical management subjects, or other relevant topics.
Application Deadlines
January 1 for Spring Season (March-May)
March 1 for Summer Season (June- August)
June 1 for Fall Season (September- November)
To apply, please email the following information/documents to vetpreceptorships@oregonzoo.org:
One-page letter of intent explaining your long-term career goals and interest in zoological medicine
Curriculum vitae or resume
Two letters of reference
Unofficial college academic transcript
Question? Contact heather.brittingham@oregonzoo.org