Matching gifts
Matching gifts are an easy way to double (sometimes triple!) your donation to the Oregon Zoo Foundation.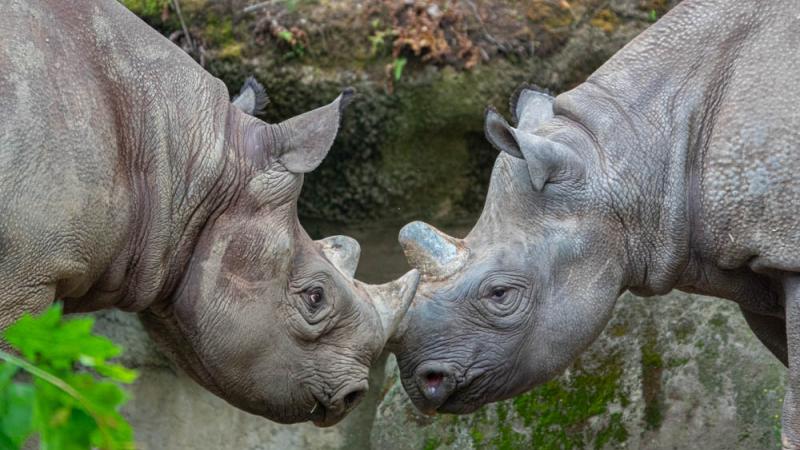 Double your impact!
If you're planning to make a gift or purchase a membership, or already have, your employer may financially match your donation. Look for your company in the list below or check with your human resources to see if your company is interested in matching donations to your favorite nonprofits!
Questions?
Micaela Lueders
Stewardship and donor care associate
Oregon Zoo Foundation
Micaela.Lueders@oregonzoo.org
Companies that match
Jones Lang LaSalle
JPMorgan Chase Bank
KEEN Footwear
KeyBank
Lam Research Corporation/Novellus Systems, Inc.
Lease Crutcher Lewis
Louisiana-Pacific Foundation
M Financial Group
Macy's, Inc.
McKesson Corporation
Medtronic
Mentor Graphics
Merck & Co.
Microsoft Corporation
Moss Adams LLP
NIKE, Inc.
Nordstrom
Nvidia Corporation
NW Natural
Oracle Corporation
PacifiCorp
PayPal
PepsiCo
Pfizer, Inc.
Portland General Electric
Progressive Insurance
Qualcomm
RBC - Royal Bank of Canada
Collins Aerospace (Formerly Rockwell Collins, Inc.)
Rogers Corporation
Salesforce.org
SanMar Corporation
Schneider Electric North America
Shell Oil Company
Silicon Valley Bank
Soros Fund Management LLC
Stanley Black & Decker, Inc.
Starbucks
State Farm Insurance
Symantec Corporation
Synopsys
TE Connectivity Matching Gift Program
TEGNA, Inc.
Tektronix, Inc.
TI - Texas Instruments
The Standard
Thrivent Financial
T-Mobile
TransUnion
U.S. Bank
UBS
Uline Inc
Umpqua Bank
Union Pacific Foundation
UnitedHealth Group
Verizon
VMware Foundation
W.W. Grainger, Inc.
Warner Bros. Entertainment, Inc.
Wells Fargo
Wieden & Kennedy Inc
Robert Wood Johnson Foundation
Yahoo! Inc.