Fun in the Oregon Zoo Wildlife Garden
Weekly on Friday and Saturday until September 30, 2023
Next Date: Sept. 23
Time: 10 a.m. to 2 p.m.
Location: Oregon Zoo
Cost: Included with general admission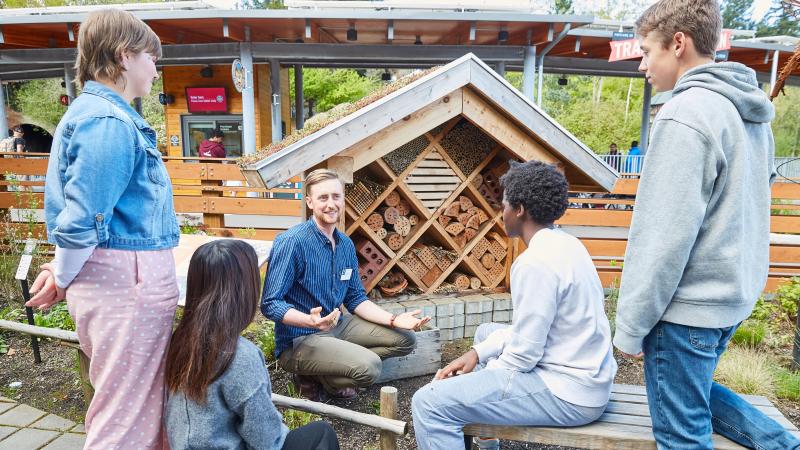 Join Metro garden educators at the Oregon Zoo Wildlife Garden on weekends throughout the summer. Discover how to create a healthy, wildlife-friendly garden through fun activities. Find out ways to manage garden pests without pesticides. See how to make compost to enrich your soil. Learn about Northwest native plants that will attract beneficial wildlife.
With zoo admission, all ages are welcome to join in this family fun event! Drop in anytime between 10 a.m. to 2 p.m.
Search the garden for ways to help wildlife and earn a wildlife protector certificate and button.
Gather ideas to make your yard pesticide-free and a fun, safe place for kids, pets, pollinators and songbirds.