About the Oregon Zoo Foundation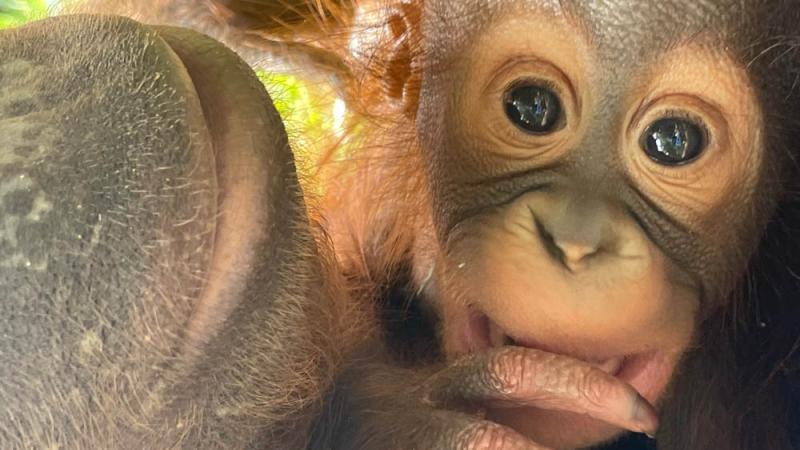 Together for wildlife!
Dear friends,
You can inspire hope and action for the natural world. The Oregon Zoo Foundation is a philanthropic outlet for this community of zoo supporters to invest deeply in caring for wildlife and the natural world.
The zoo provides comprehensive care for the animals. Donations from individuals and organizations elevate that care – giving the zoo's veterinarians, keepers and wildlife experts the resources they need where they're needed most. Every animal you'll see at the zoo, and many of their wild counterparts, have been helped by generous gifts of all sizes from people like you.
Our mission is to foster community pride and involvement in the Oregon Zoo and to secure financial support for animal well-being, species recovery and conservation education. Since 1997, we've funded more than $96 million for important initiatives and capital infrastructure projects.
See you at the zoo!
Sharla Settlemier | Interim Executive Director | 503-220-2493 | sharla.settlemier@oregonzoo.org
Maria Reyes | Director of Development | 503-220-2451 | maria.reyes@oregonzoo.org
Donate with confidence - make your gift today! 
Independent organizations, Guidestar and Charity Navigator, have awarded the Oregon Zoo Foundation with high ratings because we follow industry best practices in fundraising and we are good stewards of donor support. Donate today. 
Hear from us!
Sign up to receive our weekly digital newsletter for animal updates, adorable videos and all the happenings at your Oregon Zoo and Oregon Zoo Foundation!
Contact us
For inquiries about making a gift to the Oregon Zoo Foundation, advocacy for wildlife and healthy habitats, foundation events, or how to get involved, please email foundation@oregonzoo.org, and we'll connect you to the right person!
Office: 503.220.2493
Oregon Zoo Foundation
4001 SW Canyon Road
Portland, OR 97221
Oregon Zoo Foundation EIN: 93-0718337
Review our donor privacy policy.