Plan your visit
The zoo is open daily from 9 a.m. to 5:30 p.m., with the last timed entry at 4 p.m.
All days and hours are subject to change.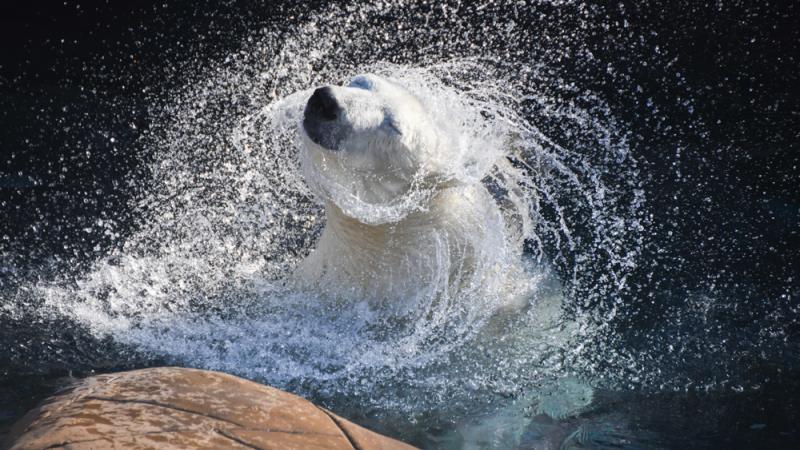 Timed tickets must be reserved in advance online
Timed admission tickets must be reserved online in advance, including member admissions. All guests, including children under 2 years old, must be included in the reservation. Tickets are available up to 10 days in advance.
Please arrive at the zoo within 10 minutes of your scheduled time. If you arrive outside of your time, you may need to wait for the next available entry time.
Train and carousel rides
Carousel and train tickets are available on the day of your visit at the train and carousel ticket booths.
Train and carousel open at 10:30 a.m. daily.
Visit our help center for additional information and FAQ.
Member tickets
Each named member, child, infant or guest must have their own ticket. All named members must show a photo identification along with their ticket when entering the zoo (membership cards are not required at entry).
All children and guests must arrive with a named member. Additional guests may not be substituted for named members.
Make the most of your visit
Ticket prices
Credit and debit cards are accepted. Checks or money orders are not accepted. View available discounts.
Ticket Type
General Admission   
(purchase in advance)
Carousel Ride    
(purchase at the Zoo)
Train Ride    
(purchase at the Zoo)
Adult (12+)
$24.00
$3.50 *
$5.00 *
Child (2-11)
$19.00
$3.50 *
$5.00 *
Infant (under 2)
Free
$3.50 *
Free
Member Adult (12+)
Free
$3.15
$4.50
Member Child (2-11)
Free
$3.15
$4.50
Military with ID
$22.00
$3.50 *
$5.00 *
AZA Reciprocal Membership
$12.00
$3.50 *
$5.00 *
Income-Assistance Admission
$12.00
$3.50 *
$5.00 *
* General Admission ticket required.