Date: Oct. 28 to 29
Time: 10 a.m. to 3:30 p.m.
Location: Oregon Zoo
Cost: Included with general admission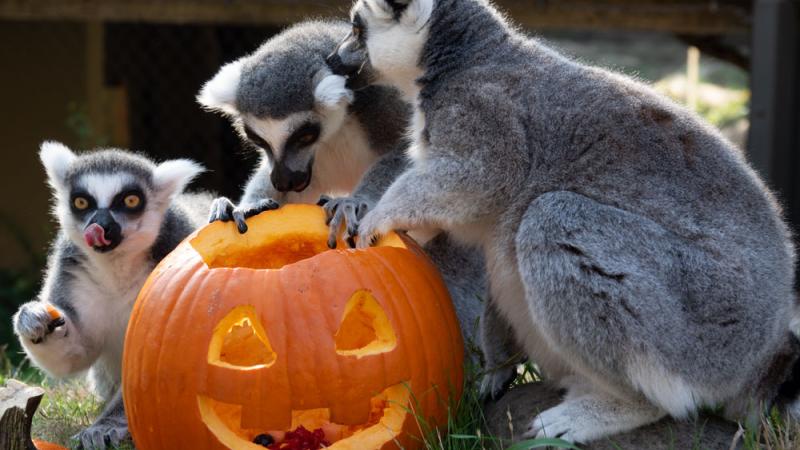 Bring your costumed kids to Howloween for treats and safe fun! 
The zoo provides a fun and safe setting for this Halloween tradition, where costumed trick-or-treaters learn about healthy habitats for wildlife with engaging activities throughout the zoo. 
Bring your treat bags and join the trail of activities! In keeping with the zoo's mission, all the treats come from companies committed to using deforestation-free palm oil. 
Activities are best suited for children ages 2-10, but all are welcome. 
Event schedule:
10 a.m. - 2 p.m.           Learn from Banfield Pet Hospital staff about responsible pet ownership and careers in veterinary medicine
10 a.m. - 3:30 p.m.     Animal encounters/activities
11 a.m. - 3 p.m.            Live entertainment 
11 a.m. and 1 p.m.       Magic show 
12 p.m. and 2 p.m.      Puppet show 
Guess the pumpkin's weight and win! 
Grand prize: Elephant plush 
Second prize: Elephant ear 
Winner will be notified on Tuesday, Oct. 31. 
 
Costume contest
Four winners will be chosen each day. Winners will be notified on Tuesday, Oct. 31. Click here to learn more and enter. 
Youth 1st place prize (ages 0-17): $20 gift shop gift card
Youth 2nd place prize (ages 0-17): Ice cream from zoo Scoop and Swirl 
Adult 1st place prize (ages 18+): Four Zoo Lights tickets 
Adult 2nd place prize (ages 18+): Two daytime admission tickets 
All members who visit during Howloween will be automatically entered to win a member t-shirt. 
Costume guidelines
Adults and children are welcome to dress in costumes for their visit to the zoo during our Howloween days. To ensure an enjoyable experience for everyone, we do not allow full face masks, weapons, obscenity, or anything that could cause disturbance to either patrons or animals. Inflatable costumes are prohibited.
All tickets must be purchased in advance, online. Infants are free with a paid adult admission but must have a ticket. 
Tickets are available 10 days prior to each event date. 
Presented by: