News
Routine zoo checkups yield spectacularly spooky x-rays
Oct. 19, 2018, 11:47 a.m.
Topic:
Community,
Education,
Animal well-being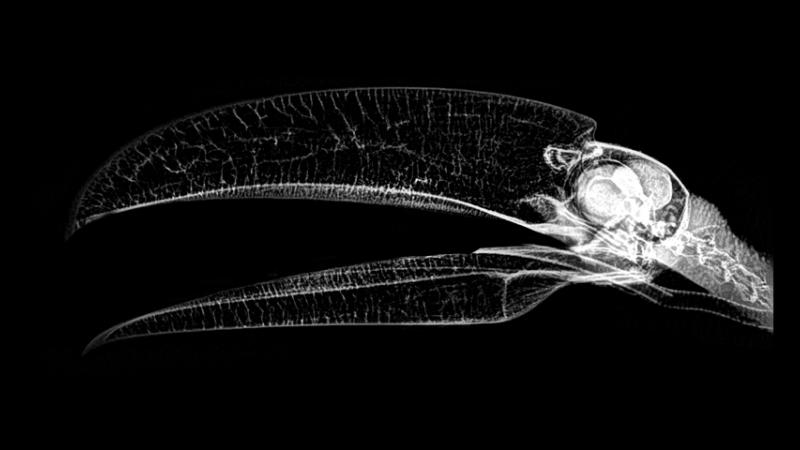 Images help zoo provide great animal care — and also offer a unique look at wildlife
Every animal at the Oregon Zoo receives routine health exams, and often these checkups include X-rays. Digital radiology has proved a useful diagnostic tool and helped the zoo's animal experts provide excellent health care.
But how do you X-ray a 320-pound Amur tiger? Very carefully, of course — and with state-of-the-art equipment, funded largely by a 2009 donation from Banfield Pet Hospital.
Digital radiology allows veterinary staff to get X-ray results faster and fine-tune the images after taking them, which minimizes anesthesia and examination time for animals. This decreased anesthesia time means lower risk and improved safety for patients. They can also digitally archive images for later comparison, and share X-rays with consultants and veterinary staff at other zoos.
With Halloween approaching, the zoo compiled a spectacularly spooky set of X-rays — chameleon, toucan, beaver, bat, tiger and eagle — for a fun video on the zoo's YouTube channel. 
The digital system produces images with great detail and clarity. It helps ensure excellent health care for the animals, and it also provides a unique glimpse inside the world of wildlife.