News
Zoo awards nearly $25,000 in grants for Northwest conservation
Nov. 5, 2018, 11:21 a.m.
Topic:
Conservation and species recovery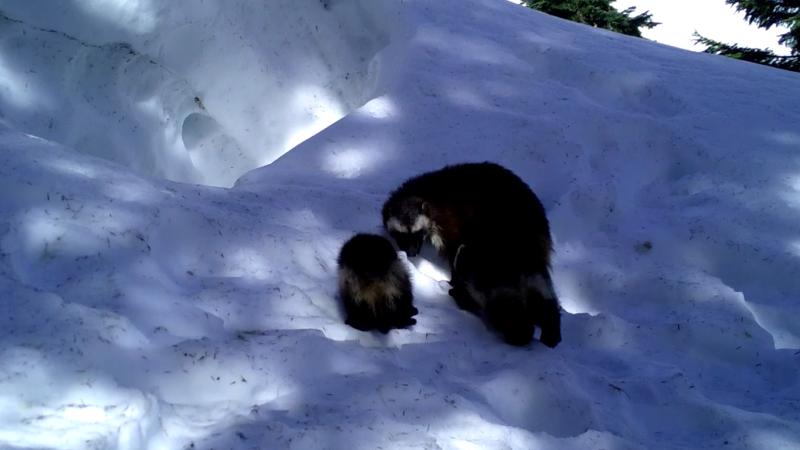 Zoo foundation's Future for Wildlife grants aim to help region's threatened species
California condors, wolverines, Columbia Basin pygmy rabbits and other species native to the Pacific Northwest got some much-needed help this week as the Oregon Zoo Foundation awarded nearly $25,000 among six regional conservation efforts through its Future for Wildlife grant program.
"The Pacific Northwest Future for Wildlife program works locally to protect threatened and endangered species and the ecosystems that we all share," said Dr. Nadja Wielebnowski, the zoo's conservation and research manager.
Grants were awarded to the following organizations:
Cascade Carnivore Project: $3,000 for monitoring wolverines at their southern range limit.
Institute for Applied Ecology: $4142 to support plant production for Taylor's checkerspot butterflies at Coffee Creek Correctional Facility.
Northwest Ecological Research Institute: $4,538 to survey Oregon native turtle nests.
Santa Barbara Zoo: $4,100 to support a nest-guarding program aimed at protecting the critically endangered California condor.
University of Idaho: $4,970 to support genetic monitoring of the Columbia Basin pygmy rabbit.
Washington Department of Fish and Wildlife: $4,200 for expanding Oregon spotted frog habitat restoration.
"Generous gifts from our members and supporters help the Oregon Zoo advance its significant wildlife conservation and education programs locally and globally," said Julie Fitzgerald, executive director of the Oregon Zoo Foundation. "The Future For Wildlife grants also receive support from the zoo's historic Quarters for Conservation program, which directs a portion of each admission ticket toward helping Northwest species."
To learn more about the Future for Wildlife program and how to apply for grants, contact nadja.wielebnowski@oregonzoo.org or david.shepherdson@oregonzoo.org. To learn more about supporting the program, contact the Oregon Zoo Foundation at 503-220-2493.