News
Zoo Foundation awards $40,000 for Oregon conservation
April 1, 2021, 4:07 p.m.
Topic:
Oregon Zoo Foundation,
Conservation and species recovery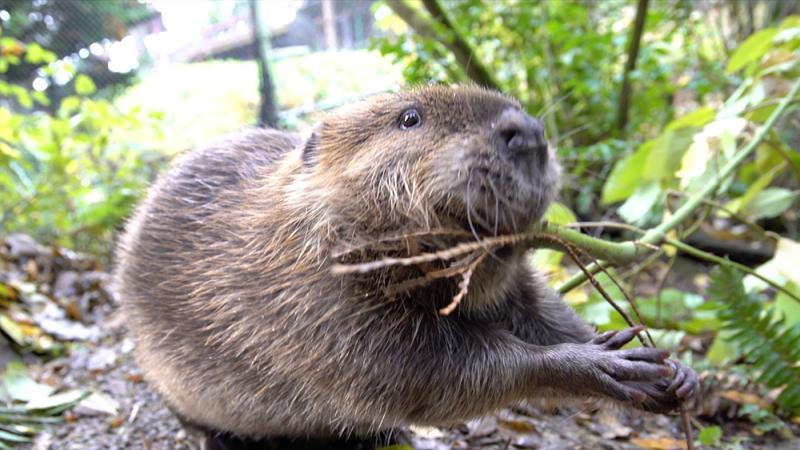 Conservation funding will support sea otters, beavers, turtles and diversity in nature
Sea otters, beavers and western pond turtles got some much-needed help this week as the Oregon Zoo Foundation funded $40,000 to support Oregon Zoo conservation efforts through the Oregon Conservation and Recreation Fund and the Elakha Alliance.
"This is a critical time to support our regional partners in conservation," said Dr. Nadja Wielebnowski, the zoo's conservation and research manager. "Despite challenges presented by the COVID-19 pandemic, they've been working tirelessly to keep Oregon's wildlife and ecosystems healthy. This year, we're focused on projects that connect diverse communities with nature."
Grants were awarded to the following projects and organizations:
The Elakha Alliance for efforts aimed at restoring sea otters to Oregon.
The Wetlands Conservancy for identifying and surveying beaver habitats in key coastal estuaries with local partners and volunteer community scientists.
The Northwest Ecological Research Institute for a project to increase understanding of western pond turtle distribution in Yamhill County.
ROSE Community Development to increase the exposure and awareness of natural areas in and around Lents for young people.
Verde to support Club Aves, a multilingual birding and nature club that inspires low-income youth and youth of color to explore the outdoors.
"Conservation starts at home, and most of the zoo's efforts to save species focus on the Pacific Northwest," said Julie Fitzgerald, executive director of the Oregon Zoo Foundation. "Generous gifts from our members and supporters help the Oregon Zoo make our state a better place for wildlife, people and the habitats we all depend on."
The Oregon Conservation and Recreation Fund supports projects that help implement the Oregon Conservation Strategy, a blueprint for conserving the state's wildlife and their habitats. The OCRF also invests in outdoor recreation opportunities that connect Oregonians to the natural world and increase equity for underserved communities. Learn more at oregonisalive.org.
As part of the Metro family, the Oregon Zoo helps make greater Portland a great place to call home. Committed to conservation, the zoo is also working to save endangered California condors, western pond turtles, Oregon silverspot and Taylor's checkerspot butterflies and northern leopard frogs.